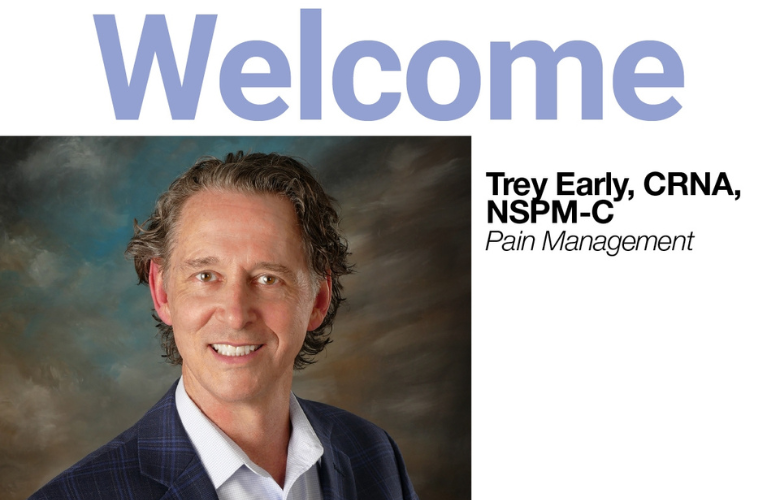 Jackson Purchase Medical Center (JPMC) today announced that Trey Early, certified registered nurse anesthetist and nonsurgical pain management specialist, has joined its medical staff and will be offering minimally invasive pain management procedures to patients in Mayfield and the surrounding region.
"Jackson Purchase Medical Center is excited to announce Trey Early is joining our team of providers and bringing in a service line our community has needed for some time," said Lisa Thompson, director of Physician Services at JPMC. "With the arrival of Trey, we can now provide our patients with an alternative to opioids as a means of treating pain."
Early has worked as a nurse anesthetist in hospitals across Kentucky, Tennessee and Florida for more than 20 years, including one year in the surgery department at JPMC, and previously on a Forward Surgical Team overseas in the U.S. Army. He completed his fellowship in advanced pain management at the University of South Florida in Tampa and holds a Master of Science in Nursing Anesthesia from the University of Texas Health Science Center at Houston as well as a Master of Science in Nursing from Vanderbilt University in Nashville, Tennessee. Early completed his Bachelor of Science in Nursing at Vanderbilt, as well. Early specializes in minimally invasive procedures for pain management, including but not limited to back, hip, knee, and shoulder pain injections; peripheral nerve blocks for pain caused by compression; and trigger point injections. He also specializes in migraines and tension headaches, and sacroiliac and perineum pain, among other areas.
Early has begun seeing patients at Jackson Purchase Pain Management, located in suite 401B of the Jackson Purchase Medical Pavilion at 1029 Medical Center Circle in Mayfield. Appointments may be made by calling 270.251.4513. Please note, no oral medication pain management services are offered.
Read All Posts